As one of the world's best private institutions, ANIBT offers Advanced Diplomas, Diploma courses, and Certificate courses. ANIBT is committed to providing students with quality, practical training to help you achieve optimum competency in your chosen field. As an ANIBT student, you will feel empowered with the skills needed to achieve your academic and personal goals.
Are you ready to join the distinguished group of ANIBT professionals who walked the halls before you?
Now is the time to act. Apply Today!
Whether it's Business, OH&S or Management, ANIBT offers local and international students a wide range of relevant and practical courses and qualifications that will prepare you to excel in your chosen vocation.
Upon completion of your studies at ANIBT, you will be equipped to choose from an extensive option of exciting roles in a corporation, small business or you may opt to start your own business.
The possibilities are endless. Take the first step to a promising future.
Studying a course at ANIBT can lead you to a world of different adventures. Learn more about the pathways you can take from studying our courses.
ANIBT strives to ensure equality and diversity in education and employment. Our goal is to increase opportunities through education. We're committed to our students and we work hard to ensure a positive college experience. Here's what current and past students are saying about ANIBT: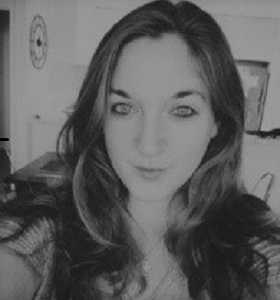 Marina Royere
"I will be proud to be graduated and achieve my studies with this Diploma thanks to my knowledgeable teachers in Hotel Operations"
Simon Nesci
"The knowledge and confidence gained from the course have given me the opportunity to obtain a Management Position in a very well known Restaurant in the central Business District of Melbourne."
Rolly
"It might be hard to believe, but what I have done in ANIBT, has really changed my life."
Real Life Student Stories
As one of the oldest colleges in Melbourne, we offer world class campus facilities. Learn more about what you can expect to find when you join us at ANIBT.
As the second largest city in Australia, Melbourne has been dubbed "the most livable city". The exceptionally pleasant weather, beautiful beaches, numerous festivals and sporting events, have helped to differentiate Melbourne as a premier city for students to study, work and play.
AUSTRALIA- The Perfect Study Destination?
Australia has the world's 13th largest economy and is highly ranked in education, civil liberties, quality of life, health, economic freedom and political rights. Australia has 7 of the top 100 universities in the world; and is also home to 5 of the world's 30 Best Cities for Students, based on student mix, affordability, quality of life and employer activity.
DOWNLOAD OUR COURSE GUIDE